Sale of Ski Hotel Resort Schladming
Styria, Austria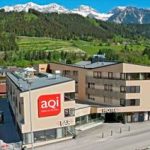 Marximum Business Park
Vienna, Austria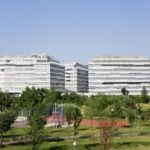 Sale of Ski Hotel Resort Schladming
Styria, Austria. December, 2014.
Services Rendered:
✓ Legal Due-Diligence
✓ Audit of the Vendor's Financial Projection's Model
✓ Audit of the Object's Commercial Profitability
Facilities Mix:
✱ 107-Room Hotel
✱ Restaurants, Bars
✱ Health Centre
✱ Winter Sports Equipment Rental
✱ Basement Parking
Marximum Business Park
Vienna, Austria. June-July, 2013.
Services Rendered:
✓ Local Office Market Analysis
✓ Competitive Analysis
✓ Site Analysis
✓ Property Description
✓ Legal and Statutory
✓ Market Value Valuation
Facilities Mix:
✱ 40 326 sq. m. office space
✱ 1.766 sq. m. in storage space
✱ 359 parking spaces